This month we launched many updates on SeoPoz's platform. Let's see what's new.
First of all we redesigned our Reports section. Now we have 3 reports for ranking changes.
Daily Ranking Changes
Weekly Ranking Changes
Monthly Ranking Changes
These reports show your website ranking changes in particular period of time.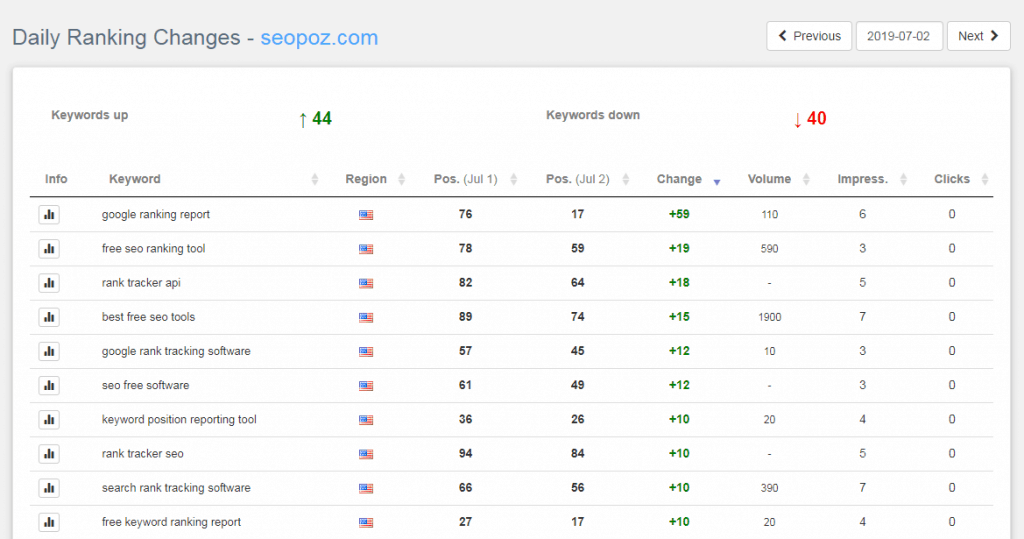 We designed these reports in mind that it would be easily navigated. You can navigate in any date by clicking on "Date" button and change it in calendar or just clicking on "Previous" and "Next" buttons.
We also added an option to send email notifications in various time frames.
Another update in Reports is that we moved our Google Analytics report in Reports section. Now you can find it down below.
And finally we redesigned Top Regions report and added it to Reports section too.
That's all for July. If you have any question please ask it in a comments section below.