We are continuing our white label integration and today I want to introduce you with White Label email reporting.
First of all, you need to go to Settings and choose the White label section.
Then you need to click on the checkbox to turn it on. Also, you need to set up your branding there.
Upload the logo that you want to use in your emails, enter the company name (From name), and change the reply to email address. After making changes, click "Save".
After you do that, you will receive White-label email reports to your main account's email address. (Image below)
All users can use this feature for free now. But if you want your emails to go straight to your clients' email addresses, then you need to subscribe to one of our paid plans. After subscription you can set up custom reporting emails for any website.
In Websites Manager you can change the Reporting email for all your websites by clicking on the Reporting Email column.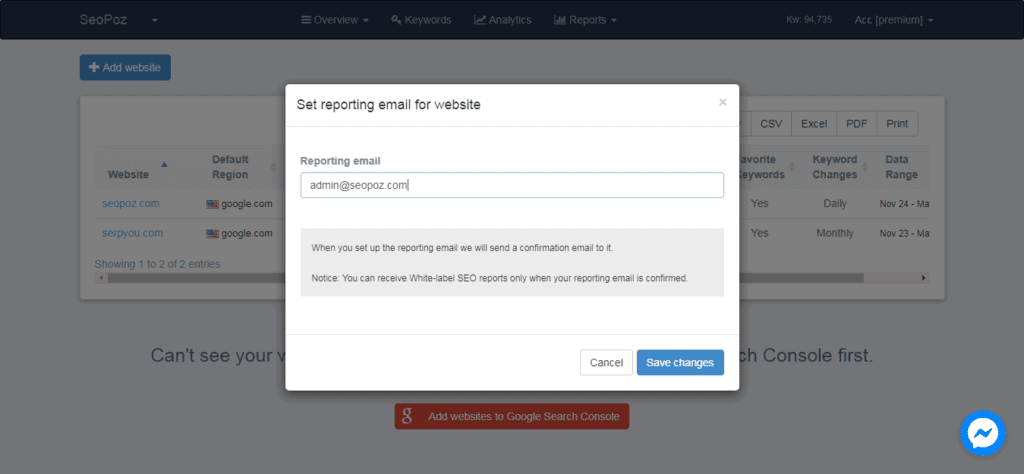 When you set up the Reporting email we will send a confirmation email to it.
You can receive White-label SEO reports only when your Reporting email is confirmed.

After your client confirms his email address, he will receive your scheduled SEO reports.
That's all for White-label email reports. If you have any questions please write to me on LinkedIn or contact us on the Facebook page: https://www.facebook.com/seopoz